Bringing Style and Comfort to Melbourne Homes: Meta Blinds Roller Blinds and Flyscreens
By: Search Rescue, 26th Oct 2023.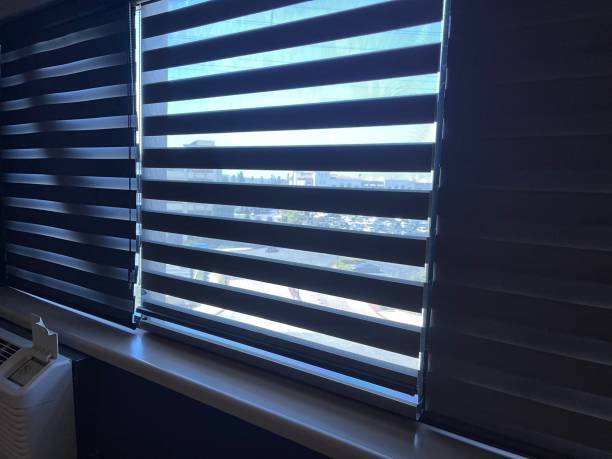 At Meta Blinds, we believe that the right window treatments can transform your living space. Our retractable flyscreens and roller blinds in Melbourne are designed to enhance both the aesthetic appeal and functionality of your home. In this article, we'll delve into the world of Meta Blinds and how our window solutions can elevate your Melbourne residence.
Retractable Flyscreens: Unleash the Outdoors, Indoors
One of our standout offerings is our retractable flyscreens. Here's why they are a must-have for Melbourne homes:
Insect Protection: Melbourne's wonderful climate often brings with it some unwanted guests – insects. Our retractable fly screens provide a barrier, keeping flies, mosquitoes, and other pests out, allowing you to enjoy the fresh air without the nuisance.
Natural Ventilation: Our flyscreens are designed to allow natural airflow into your home while keeping bugs at bay. This feature is particularly advantageous in the warmer months, as it reduces the need for air conditioning.
Aesthetic Appeal: Meta Blinds' retractable fly screens are sleek and modern, seamlessly blending with your home's design. They don't obstruct your view, ensuring that your beautiful surroundings remain unaltered.
Convenience: These fly screens are not just practical; they are also incredibly easy to use. With a simple retracting mechanism, you can choose to have them in place when needed and neatly stowed away when not in use.
Roller Blinds in Melbourne: Elegance Meets Versatility
Our roller blinds are another highlight of our product range. They offer numerous benefits for Melbourne residents:
Light Control: Roller blinds provide complete control over the amount of light entering your room. This is essential in Melbourne, where the weather can change rapidly.
Privacy: Ensure your privacy with our roller blinds. They are available in various opacities to suit your specific needs, allowing you to maintain a comfortable and private living space.
Energy Efficiency: Our roller blinds are designed to help regulate the temperature in your home, reducing the need for excessive heating or cooling. This energy efficiency can lead to cost savings on your energy bills.
Customisation: Meta Blinds understands that every home is unique. That's why we offer a range of customisation options, so your roller blinds can be tailored to your style and requirements.
When it comes to elevating your living space in Melbourne, Meta Blinds is your go-to destination. Our retractable flyscreens and roller blinds are designed to meet the unique needs of Melbourne residents, ensuring you can enjoy the beauty of your surroundings while maintaining comfort and privacy.
Don't compromise on the aesthetics and functionality of your home. Contact Meta Blinds today to explore the possibilities of transforming your living space with our exquisite retractable flyscreens and roller blinds. Enhance your Melbourne residence with Meta Blinds, where style and practicality come together to create a harmonious living environment.