What are the Benefits of Plantation Shutters?
By: The Meta Blinds Team, 27th Jul 2021.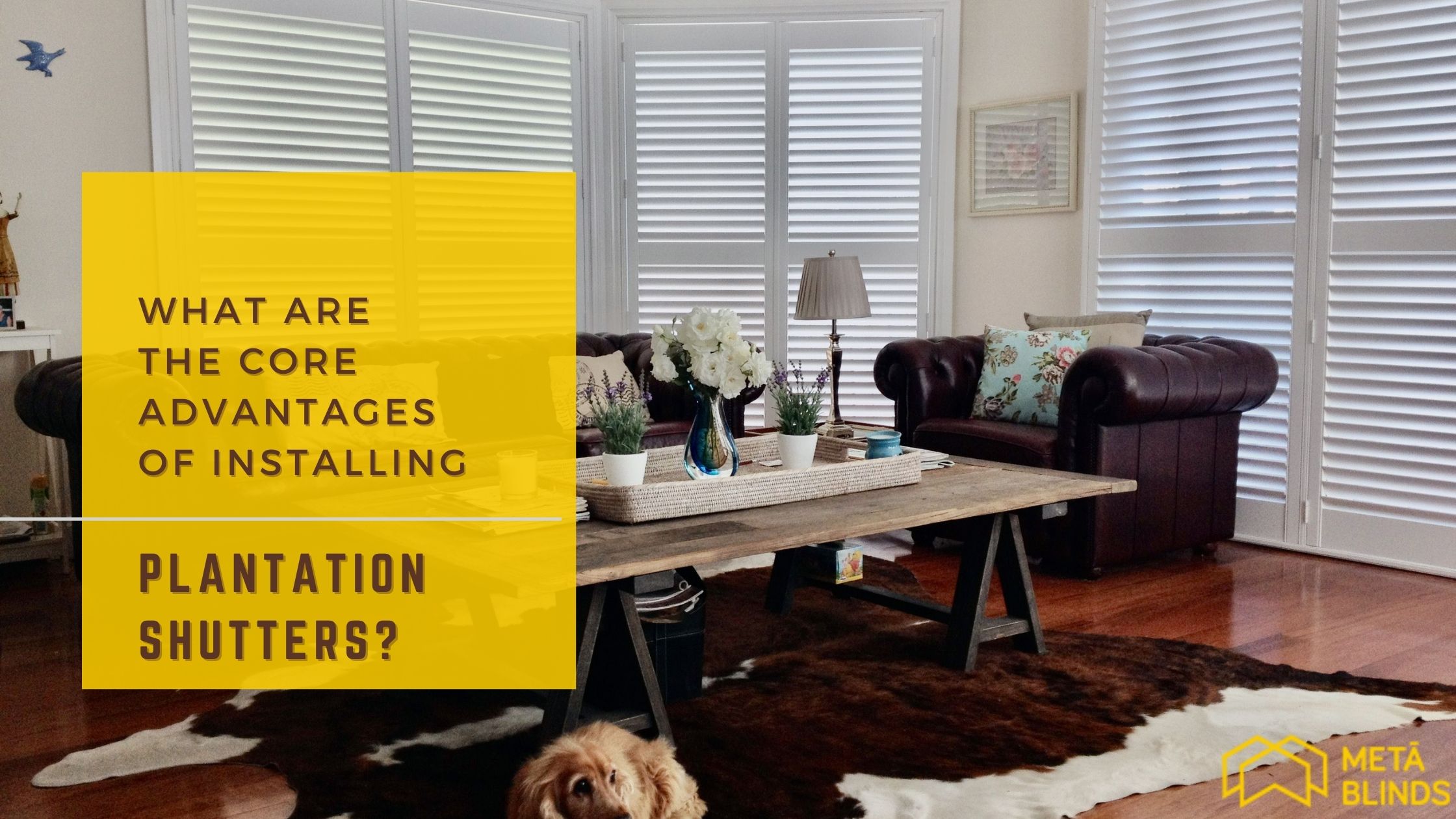 Choosing the right window treatment for your home is critical as it will stay with you for an extended period. Blinds, drapes, curtains, flyscreens, and shutters are some window treatment options you can choose to beautify your home and control light and privacy.
Before you decide the type of window treatment for your home, it is vital to check out some homes with different window treatments on the internet. You need to choose the window furnishing as per the needs of your home.
For example, if bugs and insects annoy your home environment, you can go for retractable flyscreens. They will keep the insects away while offering you a fresh breeze.
Plantation shutters are one of Australia's most preferred window treatments due to some fantastic benefits they offer to homeowners. Plantation shutters, sometimes called plantation blinds, are interior shutters with wide louvres. Plantation shutters Melbourne provide an elegant look to the home and, at the same time, offer durability and reliability.
They can be installed in bedrooms and living rooms, making the space charming, appealing, and sophisticated. Furthermore, these shutters are also versatile and can be used in kitchens, bathrooms, and dens.
Window plantation shutters are available in mainly three types of material- Vinyl, composite, and wood. Generally, white plantation shutters are the most popular ones, but you can also go for stained shutters.
In this post, we will discuss some of the advantages of installing plantation shutters in your home.
Insulation
If huge electricity bills are annoying you, installing window shutters Melbourne can prove to be an essential affair for you. Plantation shutters are the best insulators and can keep your home cool during summers and warm in winters.
Experts believe that you can reduce your electricity bills by up to 27% when plantation shutters are installed in your home.
However, it might be why indoor plantation shutters are a bit costly than other window treatment options available in the market. However, they offer the best value for the money you spend. You can save a significant amount on energy bills later on. Plantation shutters Melbourne provide comfortable living, and that is the most important thing.
Durability
When you choose the best premium plantation shutters manufactured by renowned manufacturers, they will last long. It simply means that when you install window plantation shutters in your home, you make a valuable investment that will not decay over time.
Also, once installed, they will keep serving you for an extended period. You don't need to change them. Though you might think about the cost of these shutters, durability will save you money in the long turn. It is the best investment you will make in your home, and it is worth it.
Easy to Maintain
We all love things that require minimum maintenance efforts. Plantation shutters are easy to maintain and don't cost much. Made from dense polymer foam, these shutters will never bend, twist, shrink or discolour.
You don't have to pay high maintenance charges every season. Furthermore, you don't have to buy specific equipment or cleaning products to clean and maintain your plantation shutters. All that you need is your everyday surface spray and a rag. You can wipe clean your plantation shutters quickly and effortlessly without any professional help.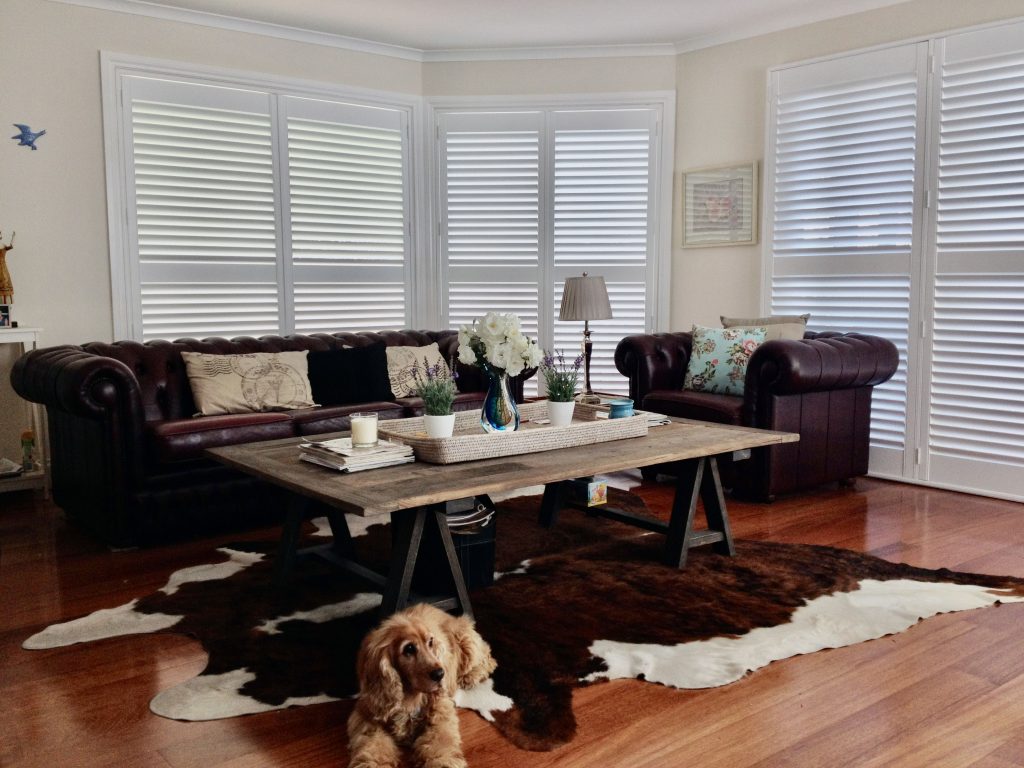 Eco-Friendly
The best Plantation shutters Melbourne are made from fully recyclable and non-toxic materials. You can rest assured about the eco-friendliness of plantation shutters as they heavily lower carbon footprint. They are highly safe for you and your loved ones.
Style
Window Plantation shutters are stylish, charming, and aesthetically appealing. Invented by the Ancient Greeks in the year 800 BC, they are still here to charm you. They are the ageless window treatments that look trendy, classy, and highly sophisticated.
They have universal appeal and offer a superior feel to homeowners. When installed accurately, they will give a paradigm shift to your home by enhancing the house's overall appeal.
Furthermore, they complement all types of home decor, including rustic decor, modern decor, and others.
Installation
Though you can install plantation shutters Melbourne quickly and effortlessly, it is highly recommended that you hire professionals to do the job. They have years of experience and expertise in installing these shutters accurately, and they will do the job without any complications and errors. The final product will keep serving you for an extended period.
Choice of Materials
You can go for PVC plantation shutters or Timber plantation shutters, and both of them are visually appealing and classy.
PVC plantation shutters have a sleek and refined look. They are perfect for a modern decor home. Being fully water-resistant, you don't have to worry about rainy seasons. Also, they are hard-wearing and don't fade or crack with time.
They can be installed in any part of the home, including bathrooms and kitchens. They are known for trapping heat and sunlight without increasing temperature.
On the other hand, timber plantation shutters are durable, stylish, and offer superior aesthetic appeal. Furthermore, you can paint or configure these shutters to make them look classy and enthralling.
The Cost Factor
This is also one of the most important factors to consider while buying plantation shutters Melbourne. The plantation shutters' cost depends on many factors, including the size of your windows, material quality, and others. If you want to have a superior and durable material, the price will go high.
However, it is recommended not to go for inferior or substandard material even if it is a cost-effective deal. The low-quality material will wear down too quickly, and you will need to replace shutters again. Hence, it is a good deal if you invest in high-quality material, even if it seems a costly affair. In the long run, you will undoubtedly save money.
Conclusion
Plantation shutters Melbourne are preferred by Australians and others due to the fantastic benefits they offer. They are stylish, offer insulation, are highly durable and reliable, available in various materials, and offer the best return on the investment.
Once installed, you need to forget about them, apart from cleaning them at a regular interval. Invest in plantation shutters and have a home that offers the best comfort and convenience.