Tips To Consider When Buying Curtains Online
By: The Meta Blinds Team, 03rd Aug 2021.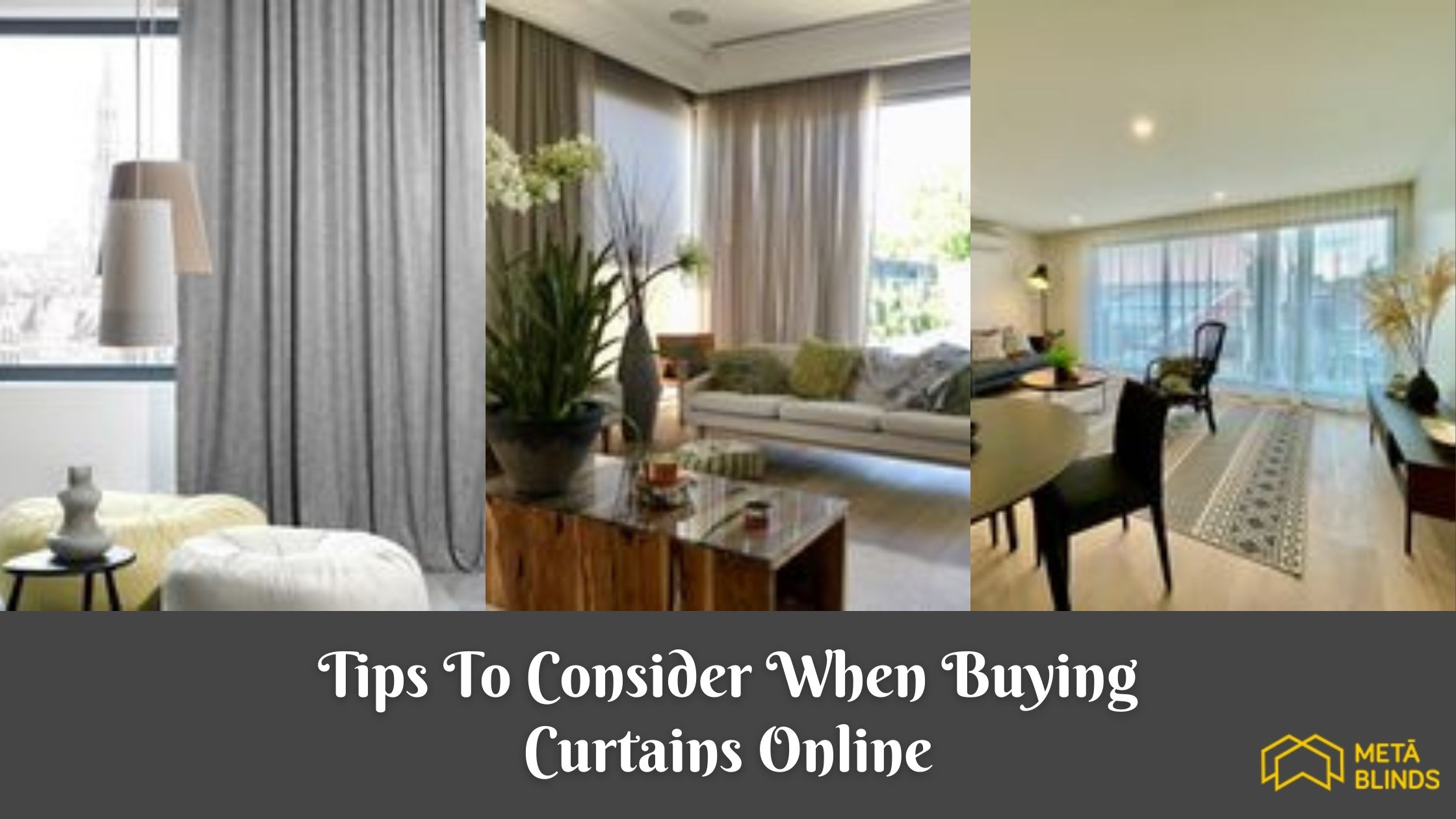 Having a beautiful home is a dream for all of us. A place where you can spend your life with your loved ones must reflect your taste and interest. People leave no stones unturned to make their homes a breathing space where comfort and convenience reside, along with their loved ones.
There are many ways to make your living comfortable, convenient, and superior. From buying luxurious furniture items to painting your home with different colour combinations to installing window treatments for proper light and privacy control, you can go to any extent to ensure that your home looks appealing, beautiful, and unmatched.
When it comes to installing a window treatment, there are many options you have, thankfully. From plantation shutters to fly screens to drapes to blinds to modern curtains, you can choose any of them per your convenience and budget.
However, curtains are still the number one choice for homeowners across Australia. There are some unparalleled benefits you will get when you decide to install curtains in Melbourne.
You might think it is a straightforward step to install curtains in your home, but it is not.
There are many things you need to keep in mind while installing curtains for your home.
Once installed, curtains Melbourne will stay with you for an extended period. Hence, you must take care of some critical elements while choosing curtains for your home.
Picking the right ones is the most important thing. Whether you are looking for door or window curtains, there are many things you need to keep in mind, including the length, lining, quality, colour, design, pattern, and many others.
How about spilling the beans on selecting the perfect curtains when you want to buy curtains online?
In this post, we have covered almost all these things.
Fabric
The first and foremost thing that you need to consider is the fabric of the curtains. Why is it so important? The reason is the material lets the air enter your home.
In addition to that, low-quality fabric might lessen the number of years the curtains serve you.
On the other hand, the high-quality fabric will increase the curtains' life and look beautiful and fabulous.
If the fabric is too heavy, you will notice that they spill onto the entire window even when you draw them apart. On the other hand, light fabrics don't stay together more often.
Some fabrics keep dust away and let fresh air enter your home, and some materials make the home suffocating and increase dust.
So, choosing the best fabric for your curtains is very crucial. Discuss with your interior designer about the material of curtains Melbourne.
The drape of the curtain fabric
Another thing to consider is the drape of the curtain fabric to check whether it stays in the original shape or spills over.
You can go to a store or check out online whether the fabric drape spills or stay in shape. Why is it important? The drape will decide the look and feel of the curtain when curtains are opened or closed. If the drape spills, it will not look good.
Exposure to Sunlight
Does the room get plenty of sunlight throughout the day? If it is the case, you need to choose curtains of a dark colour to block sunlight and heat. Also, it will ensure that your privacy is not affected.
In rooms that are not exposed to sunlight, you can go for light and pastel colours.
You need to think twice before choosing bright curtain colours as they fade away quickly and look drab. Discuss with your loved ones about the choice of colour of curtains for different rooms as per the sunlight exposure in the rooms.
Materials
Thankfully, there is a wide range of materials available for curtains. You can choose a single choice or a combination of choices when choosing the fabric for curtains Melbourne. The first choice of homeowners is cotton and linen, as they serve the core purpose brilliantly.
However, you can also go for other materials such as velvet, silk, faux silk, etc.
If you have a sunny room, you can go for faux silk. If you want to block the light from entering your room, you can add a thick, insulating material to the thin material.
You can also use a combination of light, airy cotton, and thick, dark velvet for any room to keep the room warmer in the night and cooler in the daytime.
Curtain length and lining
Some homeowners love to keep the curtain length high above the window to make the room look more spacious and high. However, you need to have a professional to measure the window to achieve this purpose. Accurate measurements are essential to choosing the best length of curtains.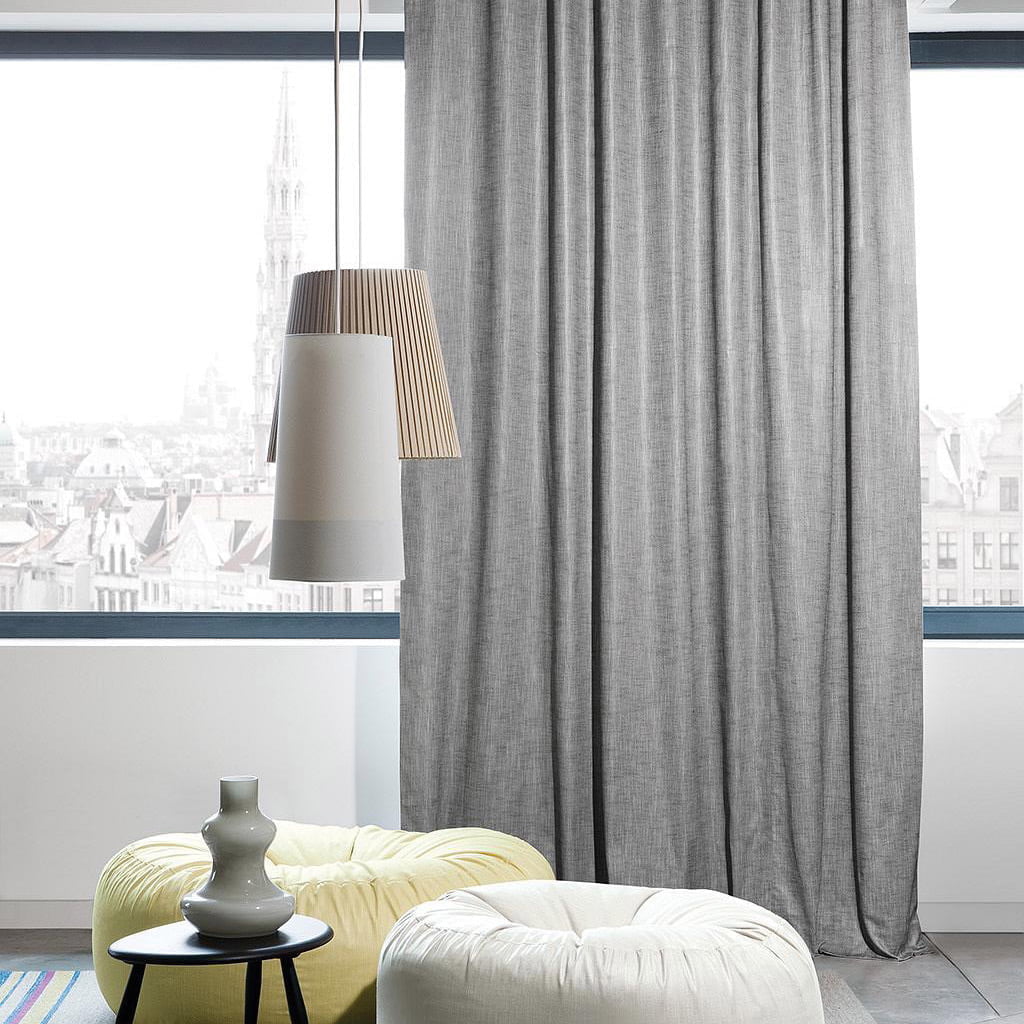 Tailored Curtains Vs. Readymade curtains
There are some fantastic benefits of choosing tailored window curtains over readymade ones. First of all, you can decide the dimensions of the curtains as per the actual size of your windows.
In addition to that, you can select custom panels in a wide range of designs and materials to beautify the look and feel of the room.
You can find a curtains supplier or manufacturer who can offer tailored curtains to you. The professionals will come to your home, measure the length and width of your windows, and develop curtains accordingly. You can choose the fabric, material, panels, and other things.
Tailored curtains look amazingly magnificent and offer a sophisticated, charming look to the room.
On the other hand, you can also go for readymade curtains Melbourne, available in various designs and materials. You can buy curtains online from any online store, and the professionals will install them at your home.
Also, you can buy readymade curtains and then alternate them with custom curtains too.
Dry cleaned or Home Washing.
Yes, it is also an important point to consider when choosing the best curtains Melbourne. How do you want to maintain your curtains? Do you wish to dry-wash your curtains, or are you looking for a more budgetary option?
Experts suggest dry clean, high-quality curtains used in bedrooms and living rooms. If you try your handwashing them, it might get ruined.
DIY Or Curtain Consultants
Do you want to Do It Yourself, or do you wish to consult a professional for the job? It includes everything from choosing fabric, material, taking measurements, shopping, and installing the curtains in your home.
Choosing a consultant is a better option as they will have years of experience up their sleeves to help you select the best curtains Melbourne. They will ensure that you get the best curtains for your home that last longer and are reliable and durable.
Conclusion
These are the key points that you need to consider when you buy curtains online. Spend some time researching the curtains Melbourne and choose the best supplier offering high-quality curtains. When it comes to installation, don't do it yourself and hire a professional who can carry out an accurate job for you. Beautify your home with curtains and let it shine like anything.